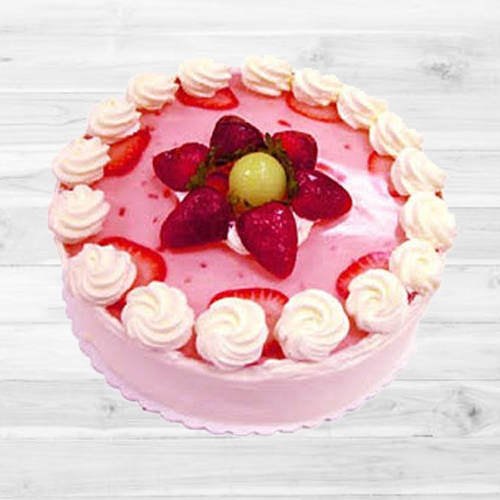 Guaranteed Same Day Delivery
Product Description:
Select option as per your requirement:
This Relishing 1 Lb Strawberry Cake is the best gift to bring a broad smile on the face of your dearest person.
Rs. 475/- $ 6.79
Strawberry Cake 2.2 Lbs
Rs. 825/- $ 11.79
Order this Fashionable Mixed Flowers Bouquet with 1 Lb Strawberry Cake for your loved ones to fill their hearts with happiness and your love.
Rs. 845/- $ 12.07
Strawberry Cake 4.4 Lbs
Rs. 1555/- $ 22.21
Earliest Delivery : Today
Remote location may take one day more
Why Order with Pune Online Florists.