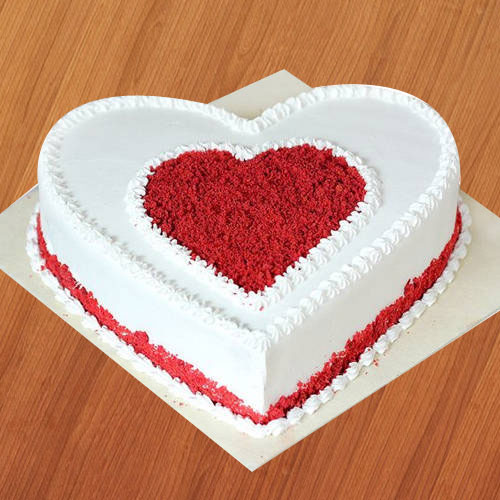 Guaranteed Same Day Delivery If Ordered Before 4 P.M.
Product Description:
Select option as per your requirement:
Send a special cake like this Sensational 2.2 Lbs Heart Shaped Love Cake for a special day.
Rs. 995/- $ 14.21
Love Cake 1 Kg
Rs. 1050/- $ 15.00
Order this gift of Gorgeous 12 Red Roses with 1 Kg Love Cake for your loved ones to fill their hearts with happiness and your love.
Rs. 1430/- $ 20.43
Love Cake 2 Kg
Rs. 1950/- $ 27.86
Gift someone close to your heart this Scrumptious Heart Shaped 3 Kg Love Cake and appreciate them of the special feelings that they have brought to your life.
Rs. 2290/- $ 32.71
Same Day Delivery available.
Cut Off Time : 5.30 P.M. IST (State Holidays, Saturday & Sunday : 4 P.M. IST)
(For delayed orders, Please call us)
Why Order with Pune Online Florists.