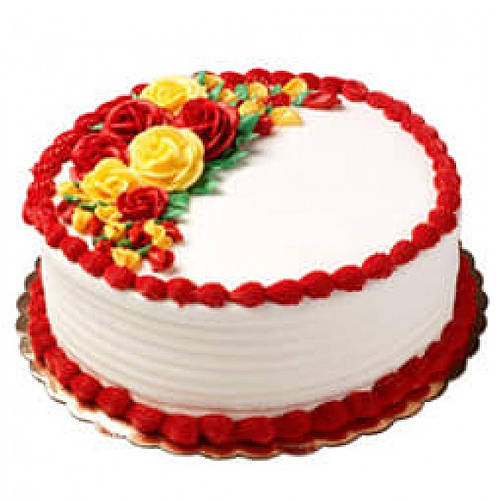 Guaranteed Same Day Delivery If Ordered Before 4 P.M.
Product Description:
Select option as per your requirement:
Send this Comforting Temptation Vanilla Cake (1 Lb) as a gladdening souvenir of your affection to the house of some relatives you endear and glut their hearts with fondling felicity.
Rs. 399/- $ 5.70
1 Lb Vanilla Cake with 12 Mixed Flower Bouquet
Rs. 759/- $ 10.84
1 Lb Vanilla Cake with 12 Mixed Gerbera Bouquet
Rs. 899/- $ 12.84
Same Day Delivery available.
Cut Off Time : 5.30 P.M. IST (State Holidays, Saturday & Sunday : 4 P.M. IST)
(For delayed orders, Please call us)
Why Order with Pune Online Florists.