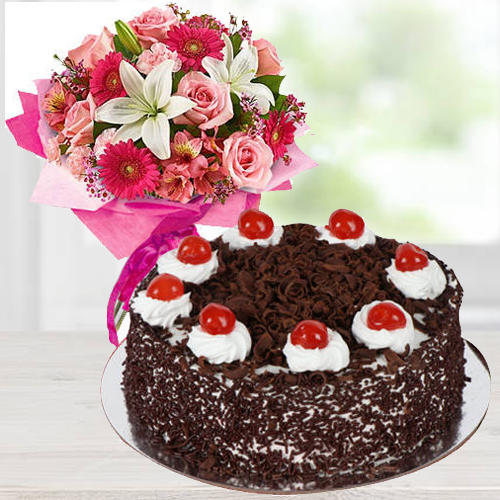 Guaranteed Same Day Delivery
Product Description:
Select option as per your requirement:
Celebrate in style with this Sensational Mixed Flower Arrangements with 1 Lb Black Forest Cake and gain appreciation for your choice.
Rs. 1290/- $ 18.43
Option with CMH136
Rs. 1710/- $ 24.43
Option with CMH136
Rs. 2470/- $ 35.29
Same Day Delivery available.
Cut Off Time : 5.30 P.M. IST (State Holidays, Saturday & Sunday : 4 P.M. IST)
(For delayed orders, Please call us)
Why Order with Pune Online Florists.