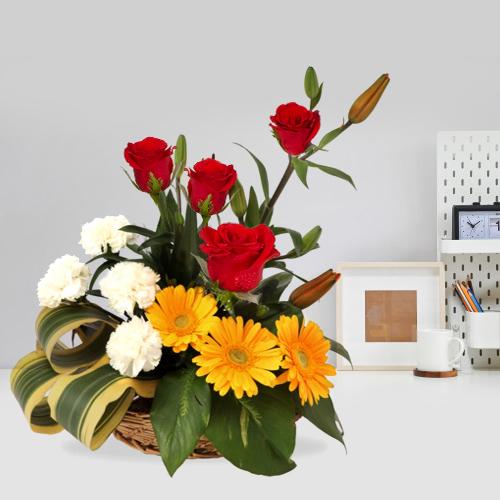 Guaranteed Same Day Delivery
Product Description:
Select option as per your requirement:
Bring the feeling of happiness by sending this Ravishing Assortment of Seasonal Blooms into the life of your most special person.
Rs. 725/- $ 10.36
Exclusive
Rs. 945/- $ 13.50
Same Day Delivery available.
Cut Off Time : 5.30 P.M. IST (State Holidays, Saturday & Sunday : 4 P.M. IST)
(For delayed orders, Please call us)
Why Order with Pune Online Florists.